Taekwondo
In the time since the formal creation of the art of Taekwondo, this Korean contribution to the martial world has become the world's most widely practiced martial art.
From its original roots as the fighting system and martial philosophy of the Korean national military forces, Taekwondo has evolved into several distinct variants. These include those which are more sport-oriented, as exemplified to the highest degree by the inclusion of Taekwondo as an official International Olympic game.
Apart from the modern sport evolution, you have the traditional sides of the art, focusing on one step sparring and Poomse, which descend from both native Korean martial styles such as Tae Kyon and Subak, as well as Okinawan and Japanese Karate. Here at the Blackzilian's Pompano Beach Martial Arts Academy and Headquarters, we provide instruction and training in these various forms, as well as the transitions between Taekwondo and MMA fighting (Mixed Martial Arts). If you are seeking instruction and training in Taekwondo in Lighthouse Point, Pompano Beach and Lauderdale by the Sea, then you must try our Taekwondo program.
taekwondo menu
Blackzilians Taekwondo
Blackzilians Taekwondo is eager to assist you in the pursuit of your goals. Whether you have experience in the Martial Arts or have none, we have classes to meet your needs. We offer classes for men and women, as well as children of all ages. Visit our state of the art facility in Pompano Beach, and see why we have become among the elite TKD gymnasiums in the South Florida region.
taekwondo menu
Korean Taekwondo is an amazing way to get in shape, learn self defense, understand your bodies limitations and natural abilities and gain harmony between your mind and body.
CURRICULUM
Taekwondo Curriculum
Students can sign in and explore their belt curriculum
Each syllabus provides some guidelines in terms of which techniques you should know as you progress through your early Taekwondo training. This covers basic punching, blocking, striking and kicking techniques, one-step sparring techniques, key tips on how to get the best out of your training and free-sparring moves to improve your fighting training.
The training aids include:
Key tips on getting the most out of your training.

Breathing control education.

Easy to understand instruction on how to obtain basic stances.

Clear and simple instruction and tips on Taekwondo kicking techniques.

Step by step concise tuition on executing basic combination techniques needed for grading.

A step-by-step break down of how to do new one-step sparring techniques.

Free sparring techniques to improve your balance, counter attacking and reflexes.

Tips and advice on how to be technically correct.
CURRICULUM
TKD Forms
Taekwondo Forms
Taekwondo forms are series of standardized movements students practice in order to practice defensive or offensive techniques, develop their physical conditioning, and improve balance.
The practitioner is in fact walking out Pre-arranged sequences, or patterns, of techniques which are aimed at developing a particular set of skills. These patterns are supported by meanings, which can be a philosophical, spiritual, or metaphysical concept; a historical personage or event symbolized through movements and numerated sequences; or simply a particular set of skills. Pumsae is infinite. These Taekwondo forms can be created to reveal or conceal any truth whatsoever.
Forms are incredibly advantageous to Taekwondo students. However, remembering the many different forms can be a challenge. Perfecting the numerous forms, too, is a major feat. Martial arts students can use the following tips to help themselves remember Taekwondo patterns.
Learn more about Kicho, Palgwe and Taeguk forms.
TKD Forms
Olympic Style
Olympic Sport Taekwondo
OFF ALL THE DIRECTIONS IN WHICH TAEKWONDO HAS GONE SINCE ITS ORIGINS IN POST-WORLD WAR II KOREA, THERE IS NONE PERHAPS SO DYNAMIC AND FLAMBOYANT AS THE SO-CALLED SPORT OF "OLYMPIC-STYLE TAEKWONDO" OR SPORT TAEKWONDO.
This style of Taekwondo has come to be the dominant variant of the world's most widely practiced Martial Art. But how did a particular branch of this art eventually become an official Olympic game? Its history is a storied and colorful one, and one with no shortage of intrigue .
This relatively new sport has been spoken of as, "The most beautiful Martial Arts sport to have ever been created", and your author would find this declaration quite difficult to refute. While some arts such as Jiu-jitsu, or some techniques for example kicks to the legs and thighs require some appreciation on behalf of the spectator, there is no imagination required in appreciating a spinning-hook kick to the head.
Olympic Style
History
HISTORY OF TAEKWONDO
Beginning in 1945, shortly after the end of World War II and Japanese Occupation, new martial arts schools called kwans opened in Seoul.
That Taekwondo is a unique and distinct art beginning at the close of the Japanese occupation and the period following the Allied defeat of Japan is fact. Though there are many a Korean Taekwondo student that would like you to believe that Taekwondo has a history of thousands of years, this is simply not the case unless you substitute "Martial Arts" in place of Taekwondo. Whenever attempting to research matters such as these, it is important to realize that national pride and cultural bias tend to color historical depictions in no small way.
In fact, to pick up two different Taekwondo books and find a common historical account regarding the academic history of the art of Taekwondo will be the exception rather than rule. Another factor to consider beyond personal ambition in the slanting of history, is the political motivations behind these player's actions. The following account is my sincere attempt at a concise and informative overview of the history of Taekwondo. My opinions have been formed over the past twenty-eight years of studying this art. Owing no loyalty to any federation or school, I have tirelessly researched ALL perspectives available that thru this dissecting of opposing accounts I might better discover the truth and essence of these matters.
History
STYLES OF TAEKWONDO
STYLES OF TAEKWONDO
THIS PAGE WILL HELP YOU UNDERSTAND THE VARIETIES OF TAEKWONDO. THE VARIOUS STYLES, PHILOSOPHIES, GOVERNING BODIES, FORMS, TRADITIONAL TAEKWONDO, MODERN TAEKWONDO AND SPORT TAEKWONDO.
Taekwondo (TKD) is one of the most popular martial arts practiced by millions of people around the world. But there is still some confusion when it comes to different styles or variations of Taekwondo, and how many of them are there.
Taekwondo has three main styles that are also defined as separate organizations: Traditional style, World Taekwondo and ITF style..
Keep reading this article to learn all about the different styles of Taekwondo. We will bring you closer to how these differ from one another in various aspects and provide you with many unique pieces of information. In order to better understand why there are so many Taekwondo styles, you must take a closer look at its history and development.
STYLES OF TAEKWONDO
THEORIES OF TAEKWONDo
THEORIES OF TAEKWONDO
Different styles of Taekwondo adopt different philosophical underpinnings. Many of these underpinnings however refer back to the Five Commandments of the Hwarang as a historical referent. For example, Choi Hong-hi expressed his philosophical basis for Taekwondo as the Five Tenets of Taekwondo:
GOVERNING BODIES OF TAEKWONDO
EVER WONDERED THE DIFFERENCE BETWEEN WTF VS. ITF TAEKWONDO? BOTH WTF AND ITF REFER TO THE TWO MAIN GOVERNING BODIES FOR TAEKWONDO.
THEORY OF POWER
THE EMPHASIS ON SPEED AND AGILITY IS A DEFINING CHARACTERISTIC OF TAEKWONDO AND HAS ITS ORIGINS IN ANALYSES UNDERTAKEN BY CHOI HONG
THE FIVE TENETS OF TAEKWONDO
THE TENETS OF TAEKWONDO ARE OFTEN GIVEN IN A LIST OF FIVE: COURTESY, INTEGRITY, PERSEVERANCE, SELF-CONTROL AND INDOMITABLE SPIRIT.
When discussing martial theory it is useful to establish certain guidelines: these would certainly include the dual natures of practicality and realism, as well as a generally universal approach which is to say an openness to effective technique or strategy regardless of its historical period and free from cultural prejudice.
THEORIES OF TAEKWONDo
taekwondo for kids
TAEKWONDO FOR KIDS
TAEKWONDO FOR KIDS IS THE PERFECT BEGINNING IN MARTIAL ARTS. OUR READ ABOUT OUR AGE SPECIFIC APPROACH BELOW.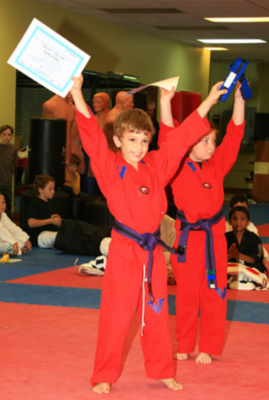 Our Taekwondo for kids program utilized the acclaimed "Dragons"  "Tigers" and "Juniors" program. These are age specific systems of teaching Martial Arts to kids. So Effective, that we were asked to start these programs in elite schools such as Pine Crest and North Broward Preparatory. 
At a young age, the focus is on Discipline and fitness. Lets be honest, discipline is tough to teach. We, even more tough to learn. We use Martial Arts as a disguise. The Taekwondo kids want that next belt, and will do anything to get it. This is when Grades, chores, or any other hardship becomes a test requirement. We tell them to do their homework and clean their room, allowing the parents to focus on a different aspect of raising their children. We go into the benefits in detail below.
taekwondo for kids